Ashland Water and Sewer Department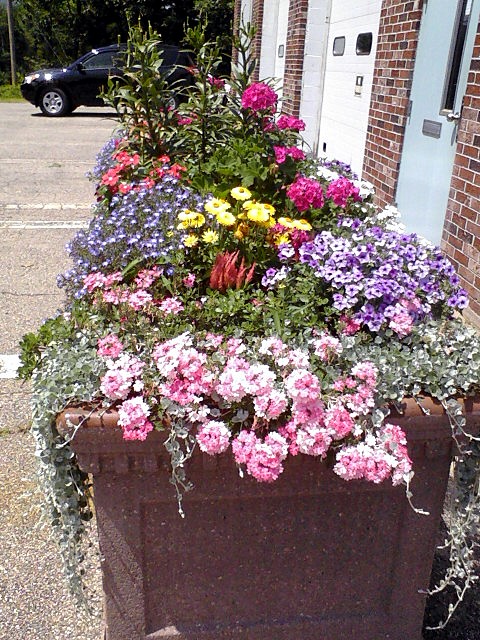 Ashland, NH 03217
Phone, Office: (603) 968-3083
Phone, Plant: (603) 968-7193
Business Office Hours: Monday – Friday, 8:00 am – 4:00 pm
Anne Sullivan, Utility Office Manager  asullivan@ashland.nh.gov
Melissa Howard, A/R Customer Representative  arutility@ashland.nh.gov
Water & Sewer Superintendent: Andrew Benton
waterandsewer@ashland.nh.gov
Brian Bowler
LATEST NEWS & INFORMATION
2022 Consumer Confidence Report of Ashland Water System
Presentation from NHDES and engineering consultant Woodard & Curran about our Asset Management Plan (AMP) for Ashland Water & Sewer, to focus on Ashland Water & Sewer's inventory, assess the current state of the town's infrastructure, and the steps we need to take to improve the management of our assets.  The PowerPoint is linked here (updated Jan 2021).
"Asset management is the practice of operating and maintaining infrastructure capital assets to minimize the total cost of owning and operating them while delivering the service level customers desire. It is a tool to record all system practices and strategies used to manage system assets and a means to pursue and achieve sustainable infrastructure to move systems from crisis management to informed decision making, facilitate more efficient and focused operations, and improve financial management to make the best use of limited resources."
CUSTOMER SERVICES
Pay Your Water and Sewer Bill Online
Instructions for Paying Your Water and Sewer Bill Online
FORMS AND DOCUMENTS
Application for Water and Sewer Services
Rates for Water & Sewer Services
Regulations for Water Department
Sewer Use Ordinance (Amended April 2017)
Ashland Water Asset Management Presentation (Weston & Sampson)
MINUTES of the Water and Sewer Commission
NOTE: With the March 2019 approval of the Town Manager form of government, the Water and Sewer Commission is no longer in place.
2019 Minutes
March 27, 2019                 March 20, 2019
February 26, 2019            February 19, 2019              February 5, 2019
2018 Minutes
December 18, 2018
December 4, 2018              November 6, 2018            October 16, 2018
October 5, 2018                  October 2, 2018
August 7, 2018                    July 17, 2018
July 3, 2018                         June 19, 2018                     June 5, 2018
May 15, 2018                       May 2, 2018                        April 17, 2018
February 6, 2018                January 17, 2018                January 16, 2018
2017 Minutes
December 5, 2017               November 21, 2017            November 7, 2017
October 17, 2017                 October 3, 2017                  September 20, 2017
September 19, 2017            September 6, 2017             September 5, 2017
August 30, 2017                  August 15, 2017                   August 9, 2017
August 1, 2017                     July 26, 2017 
July 18, 2017                        July 5, 2017                         June 28, 2017
June 21, 2017                       June 20, 2017                     June 6, 2017
May 16, 2017                       May 2, 2017                         April 14, 2017
April 4, 2017                       March 7, 2017                      February 27, 2017 (Joint Meeting)
February 21, 2017              January 17, 2017
2016 Minutes
December 6, 2016              November 15, 2016            November 1, 2016
October 18, 2016                October 4, 2016                  September 6, 2016
August 16, 2016                  July 19, 2016                       July 5, 2016
June 7, 2016                        May 17, 2016                       May 3, 2016
April 19, 2016                      April 5, 2016                       March 15, 2016
March 1, 2016                     February 16, 2016              February 2, 2016
January 19, 2016               January 5, 2016
2015 Minutes
December 15, 2015            December 2, 2015               November 18, 2015
November 17, 2015            November 3, 2015              October 20, 2015
October 6, 2015                  September 15, 2015            September 1, 2015
August 18, 2015                  August 4, 2015                    July 21, 2015
July 7, 2015                         June 16, 2015                      May 19, 2015
May 5, 2015                         April 21, 2015                      April 7, 2015
March 25, 2015                  March 17, 2015                    March 3, 2015
February 17, 2015              January 20, 2015                January 6, 2015
2014 Minutes
December 16, 2014            November 17, 2014           November 4, 2014
October 21, 2014                October 7, 2014                 September 16, 2014
September 2, 2014             August 19, 2014                August 5, 2014
July 15, 2014                       July 1, 2014                        June 17, 2014
June 3, 2014                        May 20, 2014                    May 6, 2014
April 15, 2014                      March 18, 2014                 March 4, 2014
February 4, 2014                January 21, 2014              January 7, 2014
2013 Minutes
December 3, 2013              November 19, 2013          November 5, 2013
October 15, 2013                October 1, 2013                 May 15, 2013
May 7, 2013                         May 1, 2013                       April 24, 2013
April 17, 2013                      April 16, 2013                   April 10, 2013
April 3, 2013                        March 28, 2013               March 22, 2013
March 7, 2013
2012 Minutes
June 28, 2012                      June 12, 2012                   June 7, 2012
May 29, 2012                       May 17, 2012                    May 3, 2012
April 19, 2012                      March 15, 2012